ATG Oxford clients Peter & Manijeh Wishart travelled with ATG on our 'Discovering Oman' trip. Their correspondence and images 'say it all'….   The next departures of Discovering Oman  are 2nd-14th November 2018 and 4th-16th January 2019.
Dear Kate,
I'm just writing to tell you that we have had the most marvellous holiday with ATG in Oman. This was our 16th trip with ATG and yet it really was a refreshingly new, absorbing and fascinating experience. So much more than just walking, great scenery and good food that we have come to expect from an ATG holiday!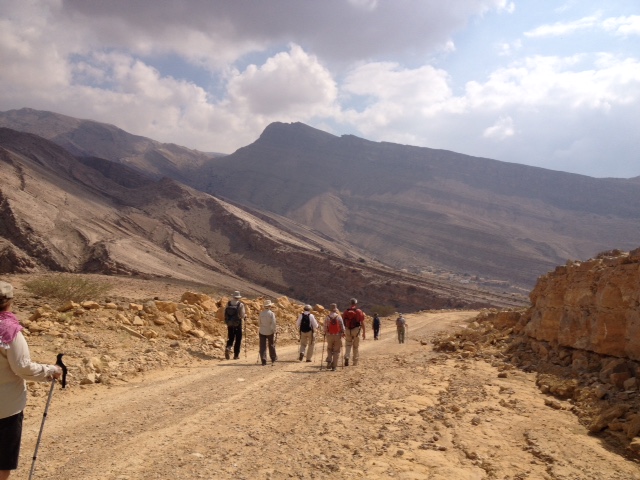 Walking in Wadi Bani Khalid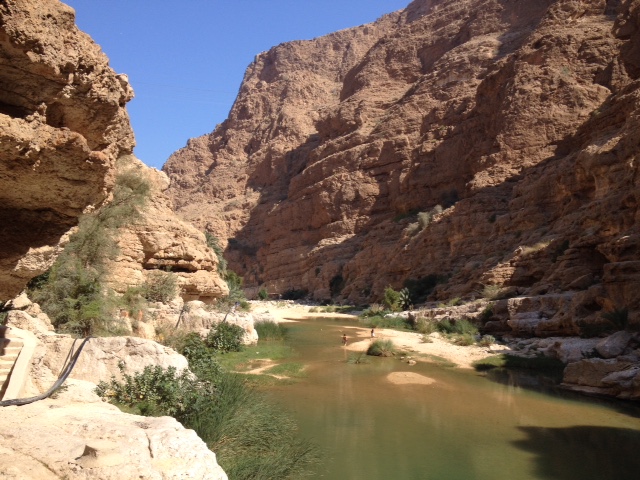 Trekking and swimming in the dramatic Wadi Shab

This was a total immersion in a new country (even though we both had visited it before). We met the people and watched their daily lives! We saw the culture of desert people, city dwellers, farmers, fishermen and boat builders. In the 12 days we visited such a wide variety of places: walking in the deserts and mountains, swimming in the ocean and inland wadis, driving through highways in the mountains and over sand dunes in the deserts.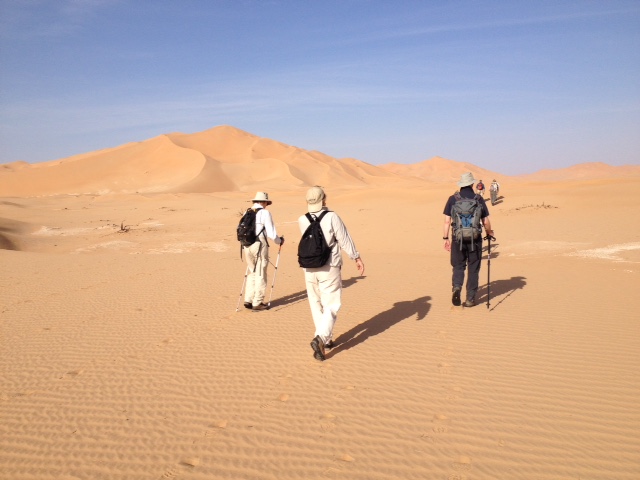 Walking into the Empty Quarter, Dhofar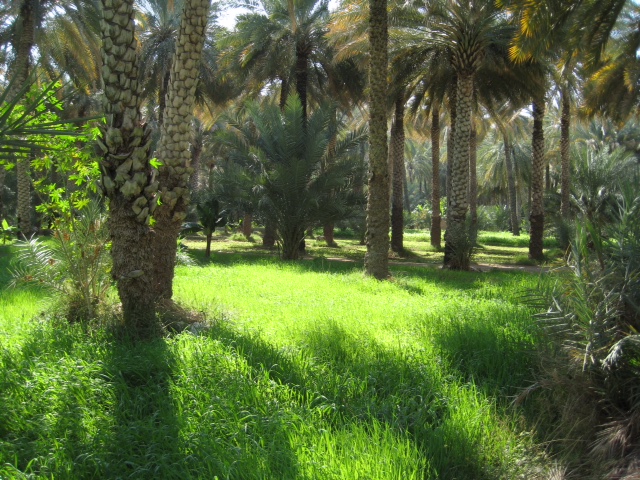 The green oasis of Birkat al Mauz, full of dazzling blue Indian roller birds
We visited many interesting museums and forts, plus the incomparable Sultan Qaboos mosque in Muscat. This and the local guides gave us a real understanding of the history of the region, and visiting the small oasis towns and villages was fascinating.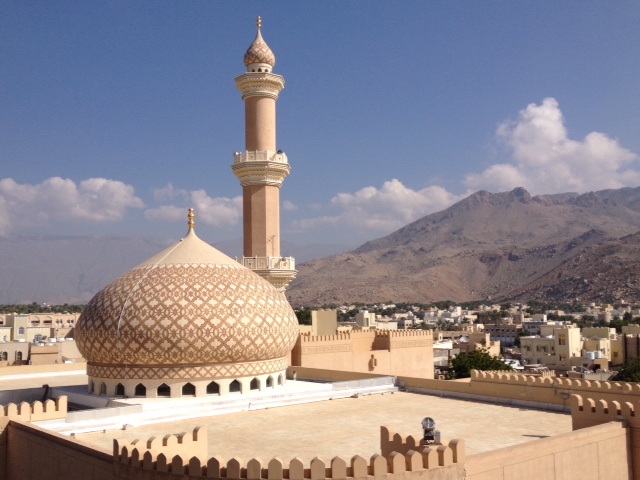 Nizwa Mosque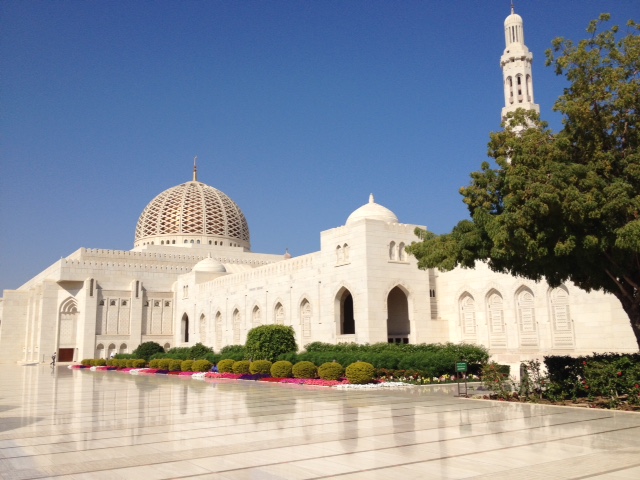 The beautiful Sultan Qaboos Grand Mosque, Muscat
The Nizwa livestock market was an absolute joy to watch and we loved the Dhow trip and the fish market in Muscat. The local guides, Ali and Summit, and of course our leader, Sarah, were wonderful.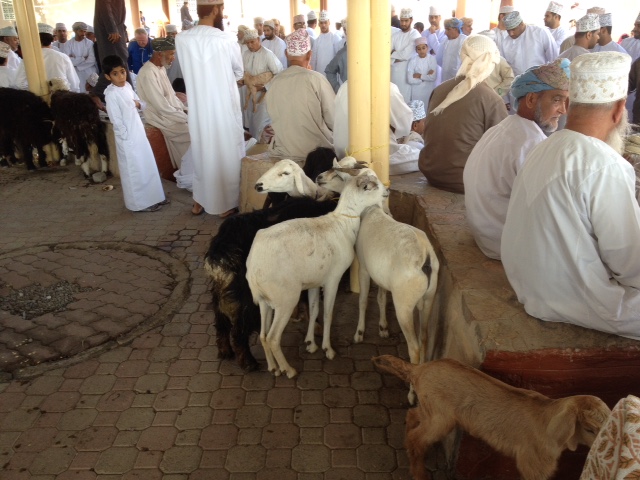 The fascinating Nizwa livestock  market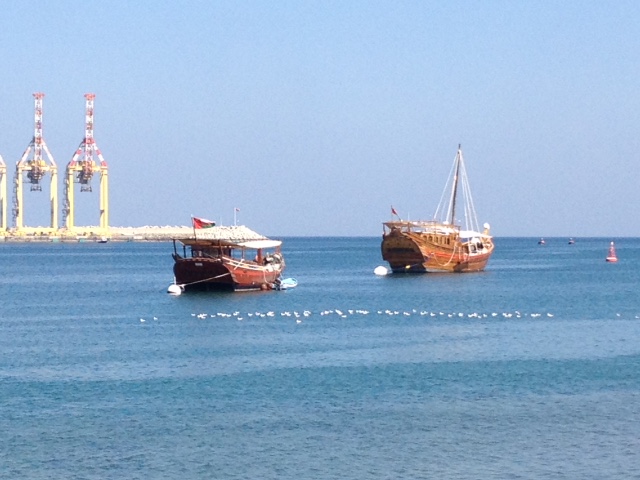 Dhows and seabirds at Mutrah seafront
One of the reasons I am writing is that the whole trip was such a SURPRISE! We really hadn't expected anything as fabulous from reading the brochure….  I've sent you a link for a small selection of my photos from the trip and I would be very pleased if you would like to use them for promotion.
Best wishes,
Peter & Manijeh Wishart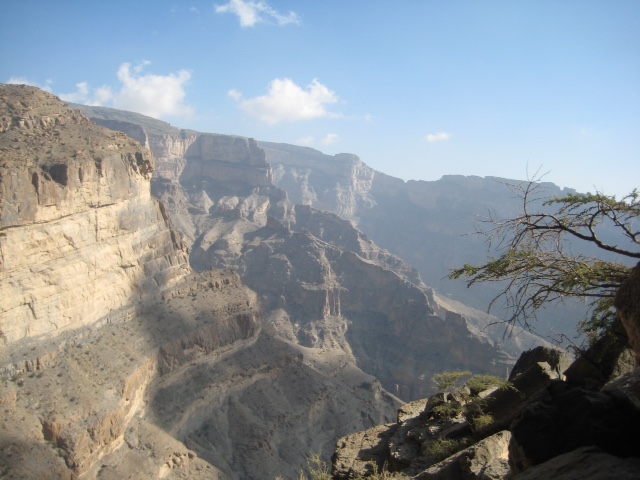 The 'Grand Canyon' of Oman
he next departures of Discovering Oman  are 2nd-14th November 2018 and 4th-16th January 2019.