The ATG (Ad Terrae Gloriam) Trust is a registered charity no. 1082542.
There are four Trustees of the ATG Trust, three of whom are ATG clients: Mike McCart (Chairman), Catherine MacRae and Judith Kilby Hunt; and the fourth is Jessica Jenkins, who also looks after the Trust administration and has worked for ATG since 1997.  Sir Geoffrey Bindman is the charity's President and a former Trustee. The Trustees are responsible for allocating Trust funds and determining the feasibility and validity of projects.
The Trust supports projects that aim to:
Protect the integrity of the environment and the beauty of its landscapes
Preserve the habitats of rare and interesting flora and fauna
Conserve works of art and architecture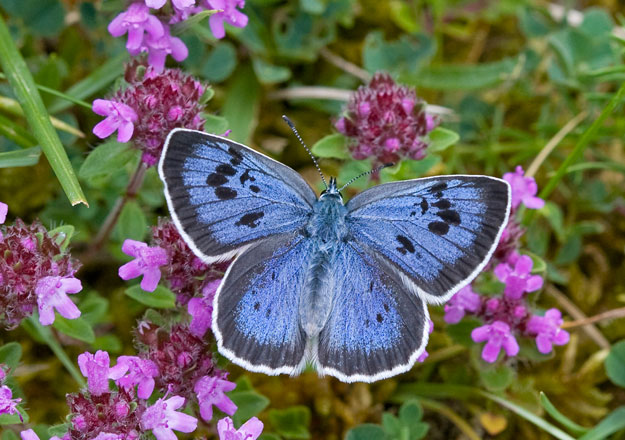 The Large Blue Butterfly – tentatively back in the UK after extensive conservation efforts
All projects must be:
Co-funded by local organisations and implemented by the beneficiaries, thereby forging the commitment that helps ensure the maintenance of  the project over time.
Part of an integrated plan to bring sustainable tourism development and selected for their long-term benefit to a local community.
Accessible to ATG's clients and the local people.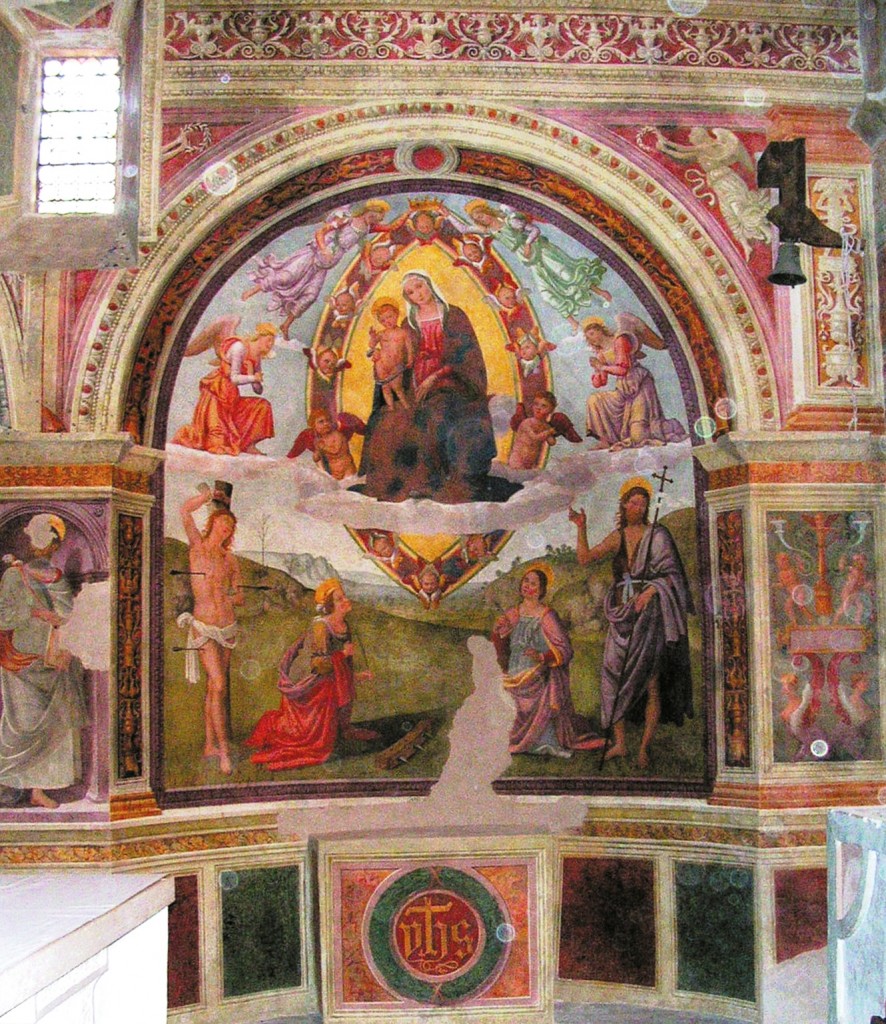 Astonishing frescoes by Lo Spagna – restored by the Trust
Click here for Current Projects
Click here for Completed Projects
ATG Trust Terms of Reference
Objective Clause: For the preservation of the natural environment, the historical and cultural heritage for the benefit of local people and visitors.
ATG Trust should in the main be directly involved in projects but indirect funding may be considered
Projects should be clearly defined
Projects should be clearly costed and must be accountable
Projects should have a clear start date and finish date
Projects should be sustainable in the long term
Projects should have local community support, participation (financial or in kind) and ultimately ownership
Projects should be accessible to ATG Oxford's clients where possible
Local, National, EU and international funding should be sought where applicable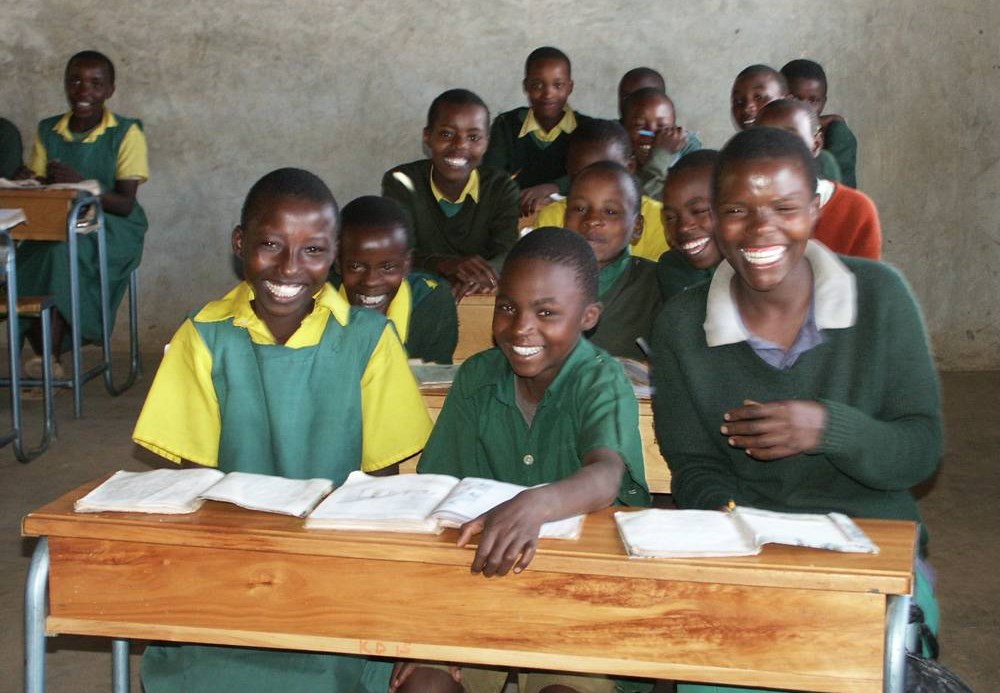 Projects must have local community support and participation
How to support the ATG Trust
Everyone who walks with ATG Oxford contributes to the work of the ATG Trust. If you would like to give further support to the trust, or even to a particular project, which you have seen on your travels with ATG, then this is how you can do so:
Make an individual donation now (you can designate the money for a particular project on a trip you have enjoyed), and tell us if you are a UK tax payer so that we can claim Gift Aid
Make an annual donation by means of a Covenant
Buy the ATG salad book: 'A Table of Moveable Feasts'
Take an ATG Saturday Charity Walk
Make a bequest
Attend one of ATG's special fund-raising events.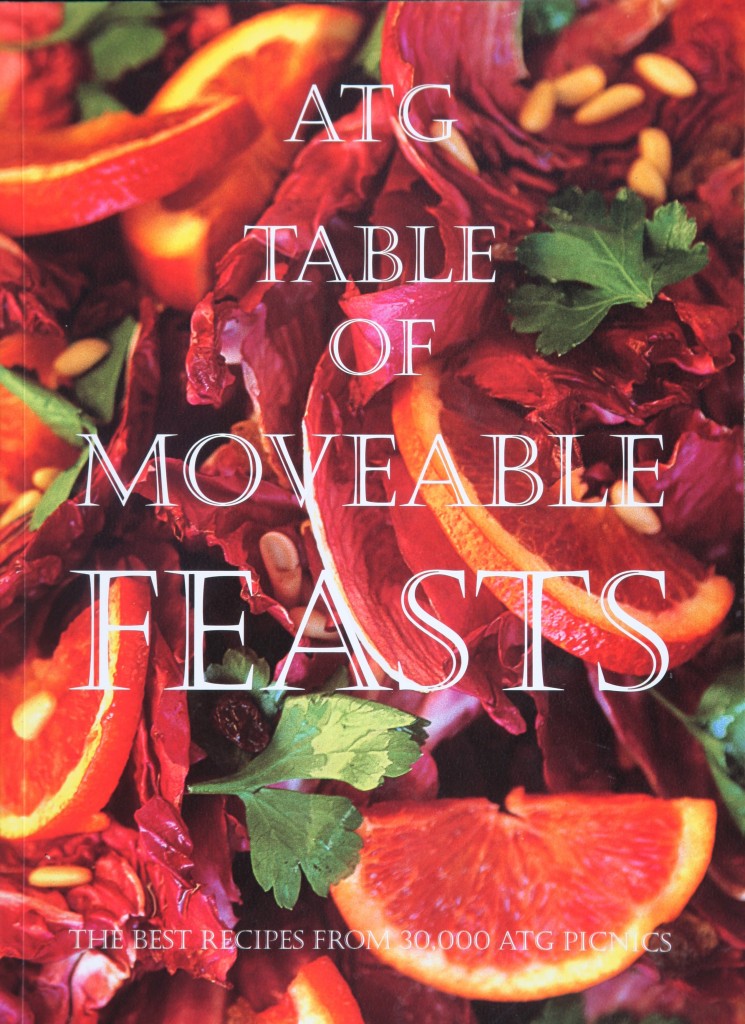 ATG's salad book – delicious recipes from our Escorted trip picnics
Project ideas
We are always looking for worthwhile projects to invest in. Please let us know if you are inspired by something that could be a potential conservation and/or sustainable development project, in an area we visit and which might benefit from the Trust's support. Please contact Jessica Jenkins by e-mail: jessicaj@atg-oxford.com.
The Trustees would like to thank all ATG clients who have participated in ATG Saturday Walks and who have purchased copies of the 'Table of Moveable Feasts' (proceeds of both go to the Trust); and would like to thank again all clients who, very generously, have made direct donations to the Trust. Your generosity allows the Trust to support worthwhile heritage and restoration projects, and the local communities to whom the projects mean so much.
Click here for Current Projects
Click here for Completed Projects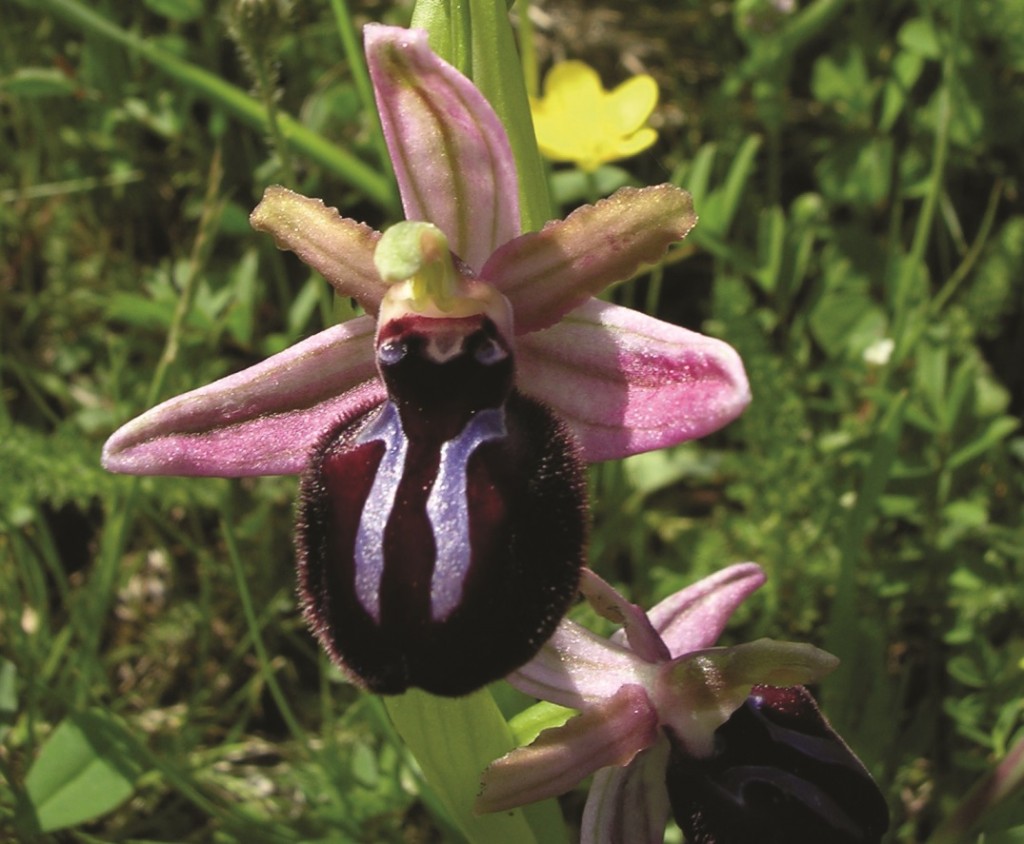 ophrys sipontensis