A note from the directors…
Our ideal holidays
ATG trips are, unashamedly, our ideal holidays. They are trips that we, our family and friends take…They combine healthy exercise, whilst travelling through outstandingly beautiful and interesting areas, with comfortable accommodation, good food and wine, the company of a small group of like-minded travelling companions and, most important, everything organised so that we remain carefree and relaxed – to enjoy the best that every area has to offer.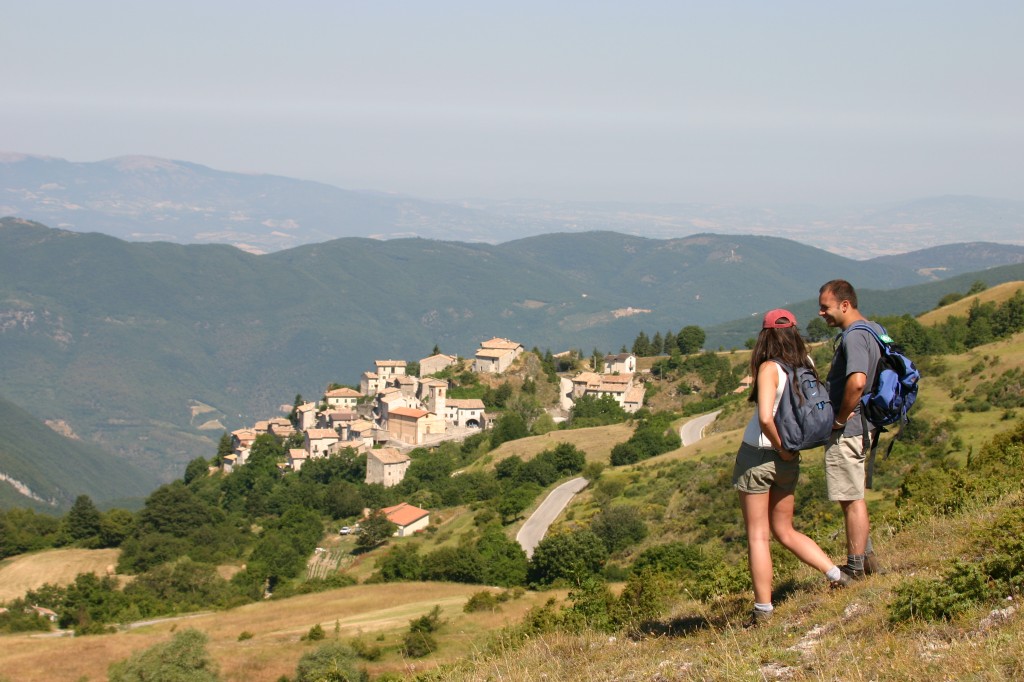 Wide views: Umbria & Spoleto
Carefully researched- and the best of everything
As 'the best way to see a country is on foot' – that is how we like to travel. The route must be carefully researched to include the best paths with the most outstanding and picturesque views, the rarest flowers, birds etc., and nights spent at the most interesting and historic places en route.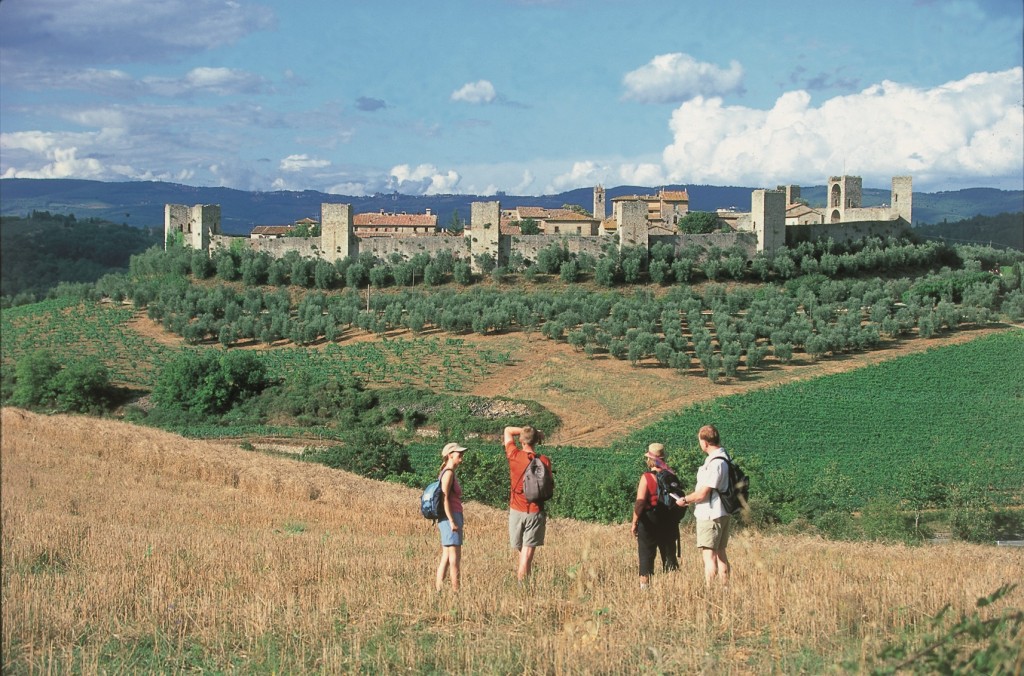 Nights at historic places en route – Monteriggioni, Tuscany & Siena 
The right amount of walking
There must be enough walking, but not too much, with optional transportation always available (this is a holiday not an endurance test!). There must be opportunities for sightseeing and relaxing, and when we walk on to the next place we expect to find our luggage has been 'miraculously' transported and is awaiting us in our rooms at the next hotel.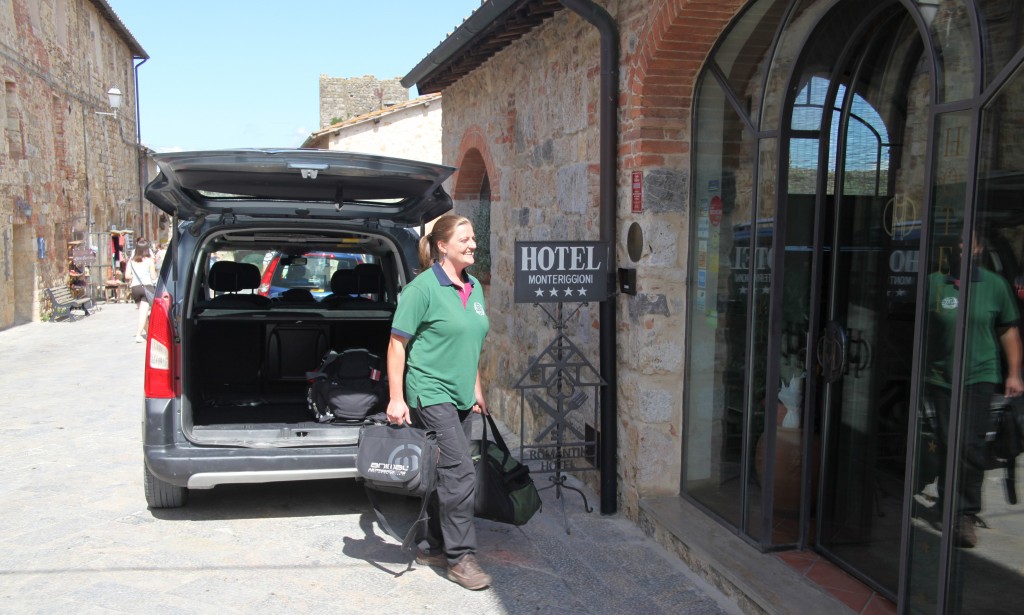 Luggage moved for you to the next hotel…
Accommodation
We like to stay in the most comfortable and characteristic hotels available, and enjoy the delightful and inevitably varied accommodation (one night in an historic palace hotel, the next at a converted farm). Each evening we like to eat at restaurants serving the very best local cuisine and wines.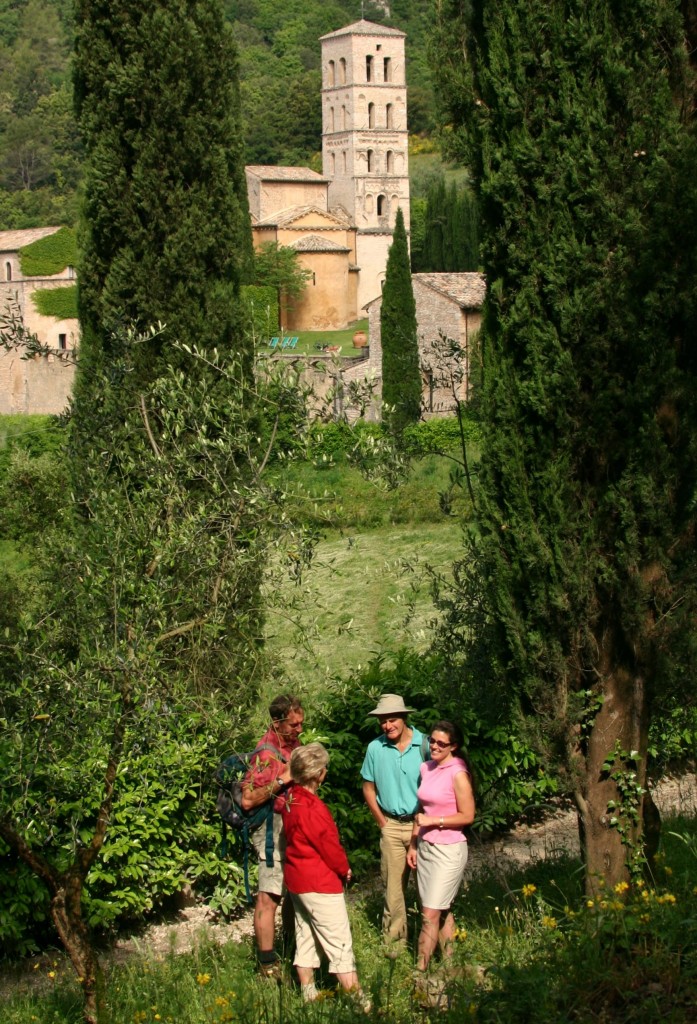 Characteristic accommodation: San Pietro in Valle, Umbria & Spoleto
Lunch
At lunchtime each day, we like to relax in some shaded scenic spot with a picnic, either one we have brought ourselves if we are travelling independently; or,  ideally, to 'happen upon' a gourmet feast – a colourful display of meats, cheeses, salads, fruits, wines and waters (standard on all Escorted trips) …then time for a siesta!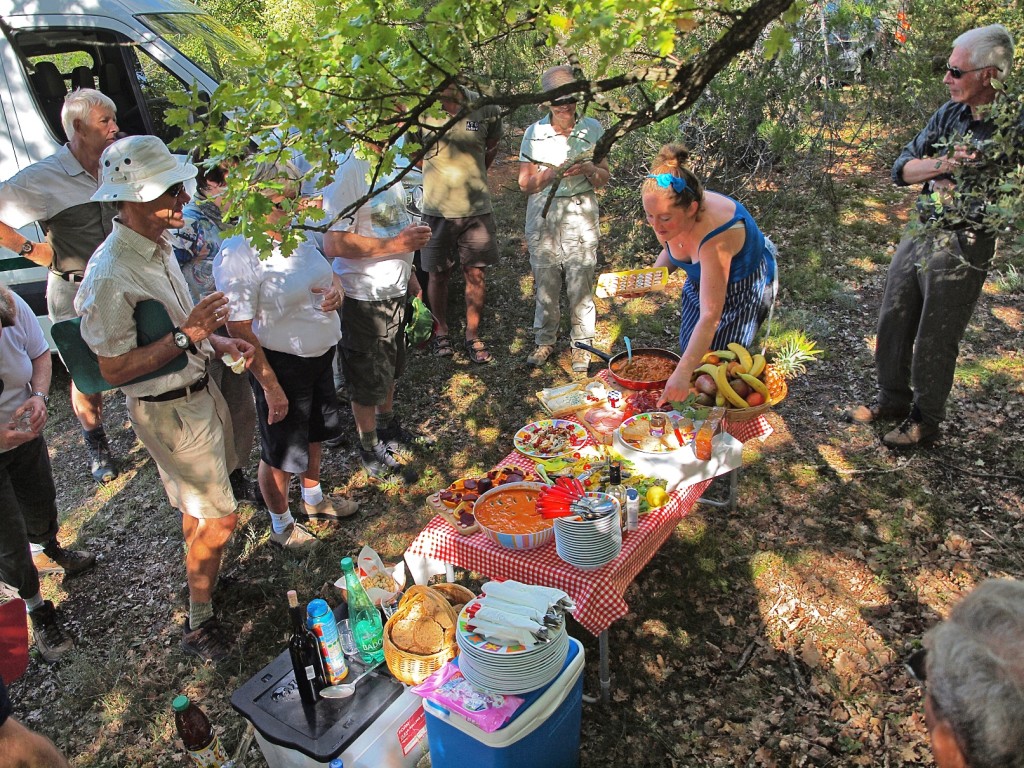 Happening upon a lavish picnic in an idyllic location…(Escorted trips)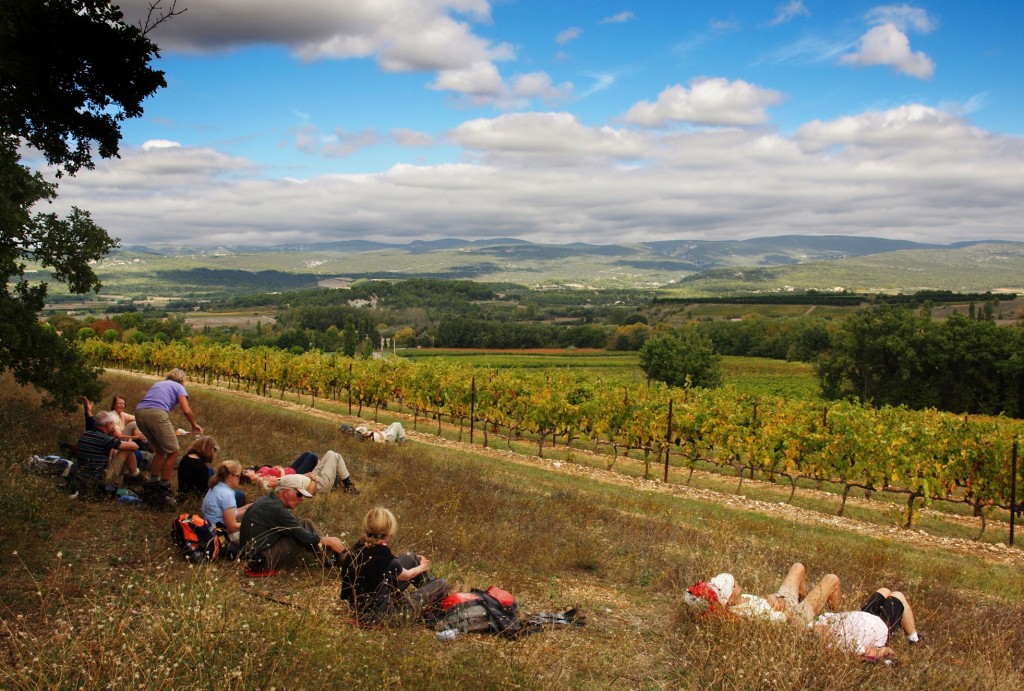 Then time for a siesta! Provence: Vaucluse & the Luberon – two photos by Francis Oravetz
Varied interests
We are very interested in every aspect of the route, especially wildflowers, birds and animals. We like visiting places en route and very much enjoy art, architecture, history and pre-history, and want to understand local culture, and know about local traditions and cuisine; and whilst we don't want to be lectured, we would like there to be some source of information – a person or book, to tell us about everything en route – if we want to know!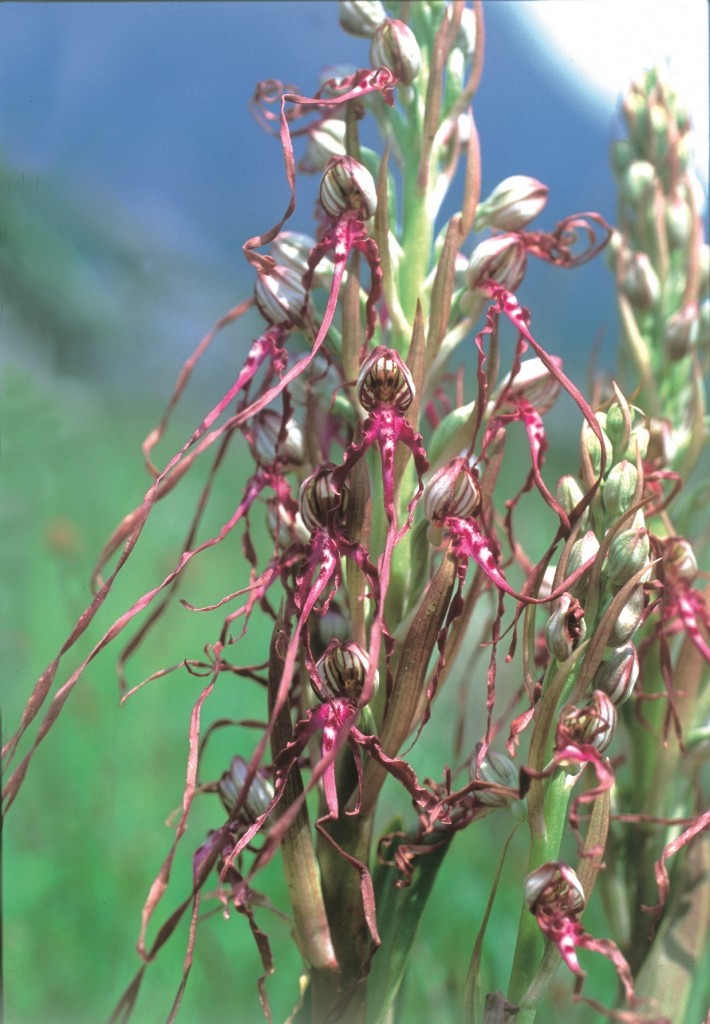 Astonishing lizard orchid
Relax and enjoy
Above all we want everything to be taken care of so that we are free from the chore of organisation – and can devote all our time and energies to thoroughly enjoying every aspect of the trip – to return home revitalised and refreshed in body, mind and spirit.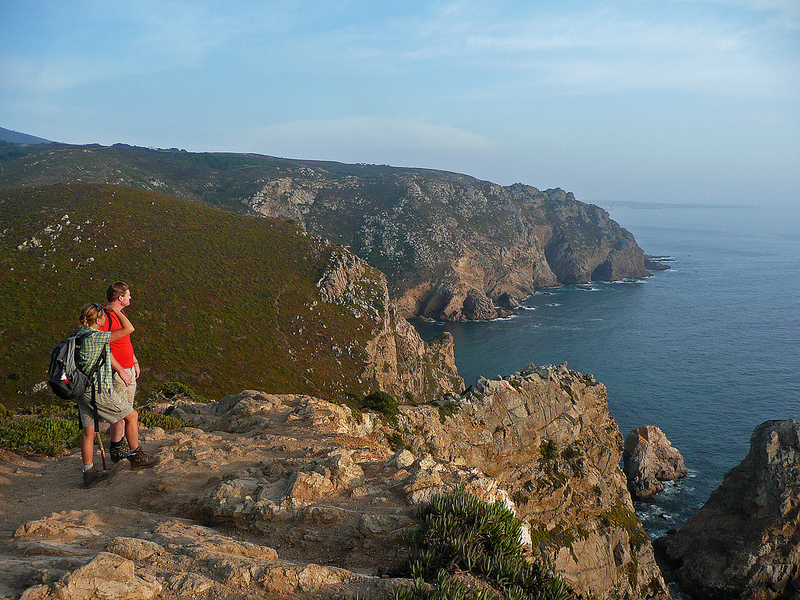 Free to relax and enjoy…. Sintra & the Portuguese Coast 
Your type of holiday?
ATG offers both Escorted and Independent holidays. Our Escorted trips (maximum 16 clients) tend to attract like-minded people, who like each other, so that we get excellent and interesting groups – travelling companions whose company you are very likely to enjoy. On Independent trips (usually groups of 2-10 friends), you have the freedom to choose with whom you travel!  However, whether Escorted or Independent, the holidays have in common the same high quality of itinerary, interests, accommodation, service, support and attention to detail. The detailed information on this website will help you determine whether our trips are right for you.  If you would like further information about the company or any of our trips, please do not hesitate to contact us. We look forward to welcoming you…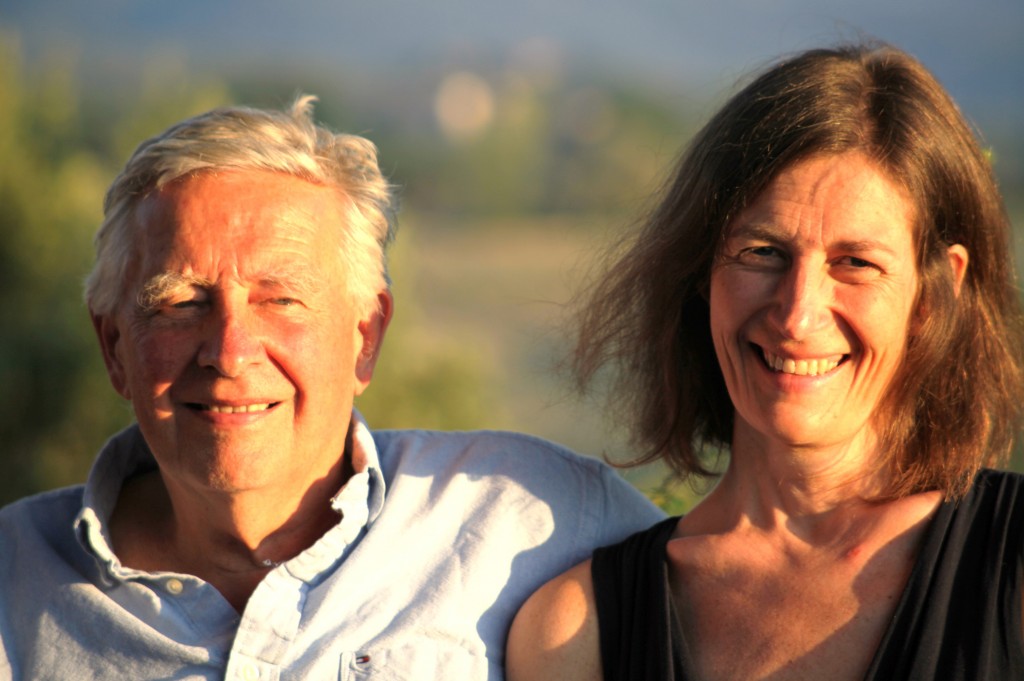 ATG's directors Christopher and Kate Whinney: 'We look forward to welcoming you!'