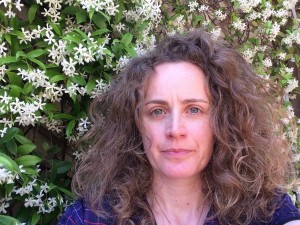 Lara Piccioli, ATG tour manager for our Flowers of the Gargano tour, gives us an insight  into what delicious delicacies you would have in store on your walking  holiday to the  region.
Our culinary journey starts right here in the 'Spur of Italy', a unique area of Southern Italy where the sea surrounds its rocky coast, full of caves, beaches and bays. It is an area that seems unaffected by the 21st century and the people live and cook in a simple way, just like their great grandparents did before them. Nature offers up many things and this together with man's ability to process these tasty morsels leads to the preparation of truly unique seafood and inland dishes.
Here is a snapshot of some of the best and most interesting food Gargano has to offer…
Olives
In Puglia there are over 50 varieties of olives. On our excursion over tracks and small roads, we see vast areas of olive groves that are the centre of extra-virgin olive oil production across the region.
Wild Herbs
On the slopes that lead to Monte S.Angelo, the white rocky mount of Gargano, you find many types of aromatic wild herbs such as oregano, thyme and rosemary. Once used for their antiseptic, diuretic and digestive properties, they are now a key component to a variety of dishes across the region.
Typical Veg
Asparagus ripens in spring and is an excellent addition to dishes such as omelettes or as an accompaniment for main courses, whilst wild fennel, another spring bloomer is used for flavouring meat. Dried tomatoes, small artichokes and eggplants (aubergine) are often marinated and can be added to all types of home-made pasta, especially 'orecchiette' or 'troccoli' which are typical of the region.
Meat
Common types of meat are lamb and goat, popular especially in Vieste where one of the most traditional dishes is baked in the oven with 'lampascioni' (wild grape hyacinth bulbs), wild onions and egg cream.
Fish
Seafood is extremely popular, with blue-tailed fish and shellfish being staples of the region.
Pasta
Burnt-wheat pasta is a dish unique to Puglia, with a deep 'toasty' taste, often served with more robust flavours to offset it. What makes the pasta interesting is its method of production. It is made using charred wheat, the wheat grains left after harvesting and burning of stubble, which then yields a traditional Pugliese flour called 'farina arsa' or 'burnt flour', which in turn is used to make this unique tasting pasta.  A slightly acquired taste but worth a try!
Fruit
Citrus fruit is still a prime agricultural product in Gargano and in the past it was an extremely important export for the region. Today, production is down to oranges, mandarins, grapefruit, lemons and lime which bring the sun's flavour to the table!
Cheese
Another typical product of Puglia is caciocavallo cheese made from the milk of the Podolica cow, originally from an area in Ukraine. The cheese has a unique taste, with the flavour of wild herbs running through it. Other types of typical cheese are scamorza, mozzarella, pecorino, creamy stracciatella and soft ricotta goat's cheese, which is delicious in springtime with its light and crumbly texture; you can also add oil and salt to add to the flavour.
Cake!
Typical cakes of the region were historically associated with festive periods like Christmas and included fried puff pastry covered with honey or boiled wine, host wafers with filling, delicious caramel covered almond brittle and 'poporete'  (big biscuit-cakes offered at wedding parties). Today, luckily, all of the above can be found in shops all year round.
Wine
Let's conclude with wine, which has reached excellent quality levels in recent years. Wine is an ancient product from Puglia and the cultivation of grapes dates back to Greek colonization in the 8th century B.C. . However, until recently, wine from Puglia was mainly added to improve wines from central and northern Italy and France especially during low quality vintage years. Some of the most famous wines are:
1. Aleatico: The name derives from the term "iouliatico" meaning July, which is the ripening period for bacchus (berrei).
2. Primitivo: The derivation of which comes from the term 'ripening precocity'or early ripening.
3. Negroamaro: This derives from a repetition of the term black in two languages, Niger in Latin and Mavros in ancient Greek.
Gargano is a slightly unsung part of Italy, but has so much to offer from a culinary point of view.  The key to its cuisine (which of course is closely related to Italian cooking) are fresh, local, 'slow food' products. This combination of fresh produce and traditional methods of preparation results in a wonderful mixture of flavours and colours unique to the region.  If this has whet your appetite and you would like to explore the area on foot ATG offers both Footloose and Escorted walking holidays to the region, with plenty of opportunities to enjoy its excellent and interesting food and wine.
Our walking holidays to the Gargano include:
Footloose
The Gargano Peninsula
Escorted
Flowers of the Gargano
The Gargano Peninsula