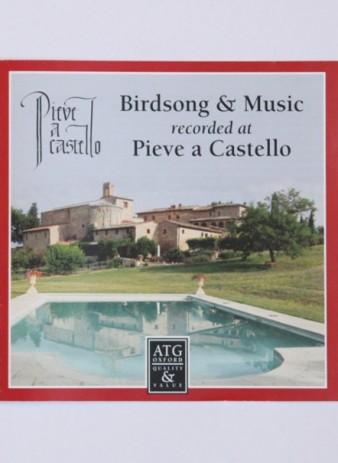 £ 10 each
Add To Basket

Birdsong & Music CD
Birdsong & Music was recorded at Pieve a Castello, ATG's architecturally unique Residenza d'Epoca in the depths of theTuscan countryside, between Florence and Siena.
This CD consists of field recordings made at Pieve a Castello, alongside music performed and recorded by the Conference of Birds in concerts at Pieve's church, on one of ATG's Escorted walking trips. The result is a collection of astonishing and unique music, with overlapping birdsong, instruments and natural sounds.
All proceeds go to the ATG Trust. Price includes postage and packaging.